Breed Art Foundation, in collaboration with Italian Cultural Institute of Amsterdam is pleased to present:
Francesco Candeloro (IT)
Marc Philip van Kempen (NL)
ALTERNE VISIONI
(Alternate Visions)
November 13 2021
February 12 2022
Breed Art Studios
Het Laagt 178, 1025GL Amsterdam
Curated by Luca Rezzolla
OPENING

Saturday November 13

17:00-20:00
Opening Hours: Thu | Fri | Sat 14:00-18:00
and QRcode required for COVID-19 related protocols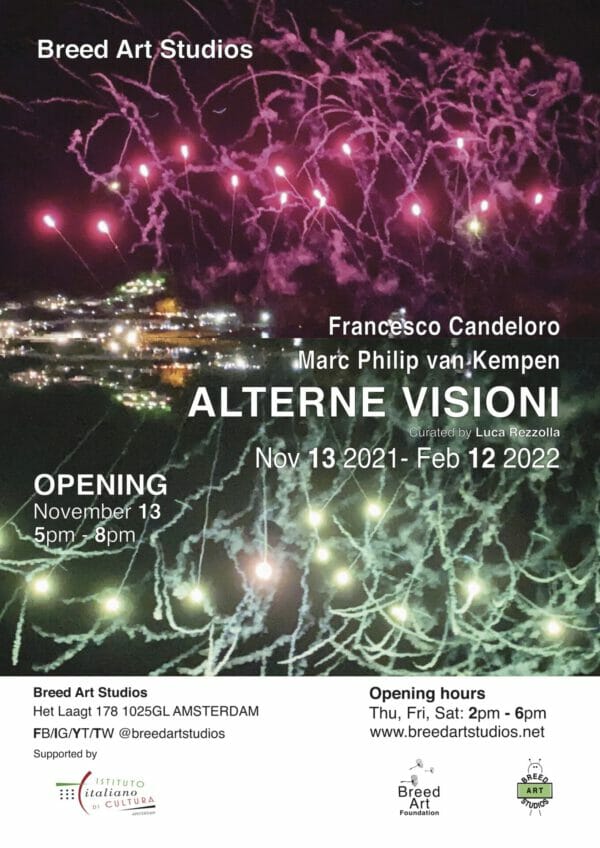 New Program*
Due to Covid restrictions we have changed our program!
– Thursday, February 10, 2-4 pm show open, 4-6 pm: "Segni del Tempo, archivio dei segni (Signs of Time, archive of signs)"
Free workshop for all ages by Francesco Candeloro (10 places available)
Participants will create a collective work using paper, pencils and cutters
Healthy organic homemade pizza & drinks included
– Friday, February 11, 7 pm: Artists' talk/ALTERNE VISIONI catalogue presentation >REGISTRATION Italian Cultural Institute Amsterdam with Francesco Candeloro, Marc Philip van Kempen, curator Luca Rezzolla and art critic Daniele Capra.
– Saturday, February 12, 2-6 pm show open,
6-8 pm Finissage with live music:
The Floorkillrz
The project Alterne Visioni
aims to show and promote in Amsterdam the work of two artists, the Italian Francesco Candeloro (1974) and the Dutch Marc Philip van Kempen (1979), through a bi-personal exhibition, two workshops, the presentation of the catalogue/Artists' talk with the artists at the Italian Cultural Institute in Amsterdam and the finissage. ALTERNE VISIONI will show works expressing two different interpretations of light, color and reality and will be held at Breed Art Studios, in the context of the Brutalist architecture that characterizes its white cube space.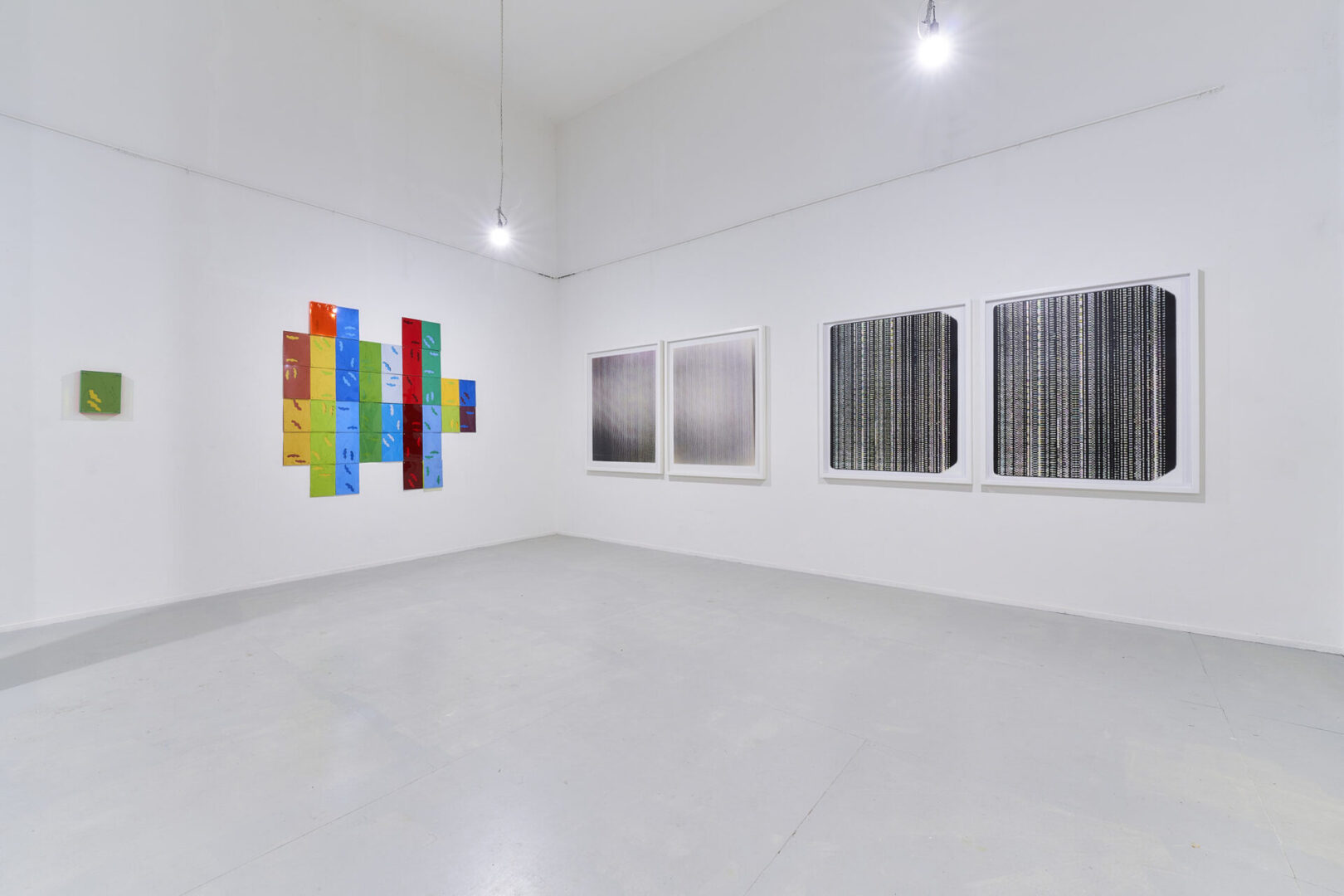 For Breed Art Studios Francesco Candeloro develops a comparison of different works:
from paper installations to Plexiglass works.
The guiding threads are light, time, color and sign.
The installations of paper and acetate on the wall, which the artist defines as "books", create different forms and relationships between the Signs, equal but different in the hand-cut imperfections. The shapes, with their intuitive paths characterised by directions that create traces of time, symbolise the various roads of life, crossing with the most visible lines of colors and writing created by the material Signs in motion, in a dance of the body that becomes an intimate alphabet. From the marker traces of the "books", the sign expands in the two cube-shaped works of the Eyes series, "Eyes 49 Kay" and "Eyes 7". They are made of Plexiglas and printed with industrial airbrush: here Candeloro photographs, in extreme close-up, faces of unknown or known people, that he meets on the street or on other occasions: from places to people.The Plexiglas installations interact with the environment through the images laser-cut into the matter, which change intensity during the day through natural or artificial light.
In Amsterdam, Francesco Candeloro continues his research begun in Hiroshima in January 2019 with the exhibition "The sign of the void", presenting three new "Books" after the two presented on that occasion. As in Hiroshima, his "Eyes", cut out from the decoupage of the "Books", will quickly fall on the floor, in a performance focused on the strength and fragility of the gesture of a moment, in which one destroys or creates.
After the destruction, the Plexiglas installation of a Japanese house in a Dutch window, a site-specific work produced by the artist for Alterne Visioni, represents the transformation and rebirth of a new life.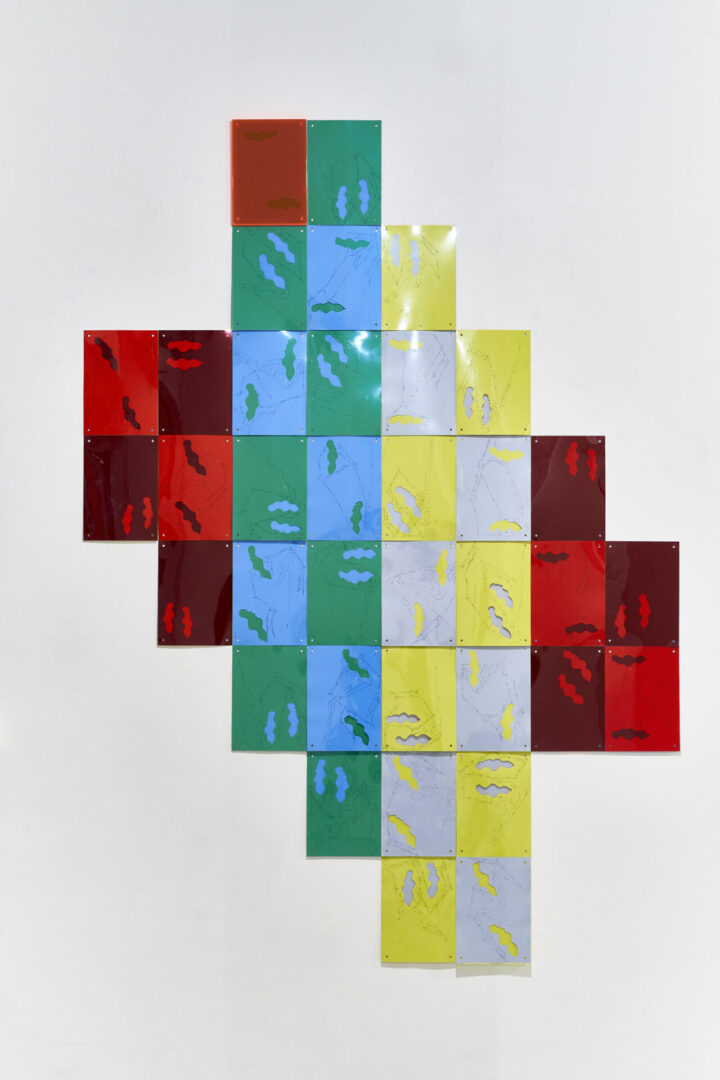 Francesco Candeloro
was born in 1974 in Venice, the city where he currently lives and works. The core of his highly personal research focuses on the dimensions of light and colour, which, together with form, proportion, rhythm and movement, are the keys to understanding the dynamics of time and space. For Candeloro, in fact, art is 'a vision of time', which the artist translates into coloured and transparent Plexiglas, a material suitable for his various lines of production. In all his projects, light, whether natural or artificial, is an essential element that, falling through translucent surfaces, casts colourful, changing shadows in the surrounding space. His subjects – cities, landscapes and portraits – create a universe of their own, a new reality added to the existing one.
Francesco Candeloro has exhibited internationally in numerous solo and group exhibitions and has created installations in architectural and landscape contexts, including Archaeological Museum of Naples, Fortuny Museum in Venice, Cascavel Museum for the Curitiba Biennial, 'Biennial of the End of the World' in Argentina and Chile, Atchugary Foundation in Uruguay and in Hiroshima for the exhibition "Il segno del vuoto". His works can be found in important private and public collections.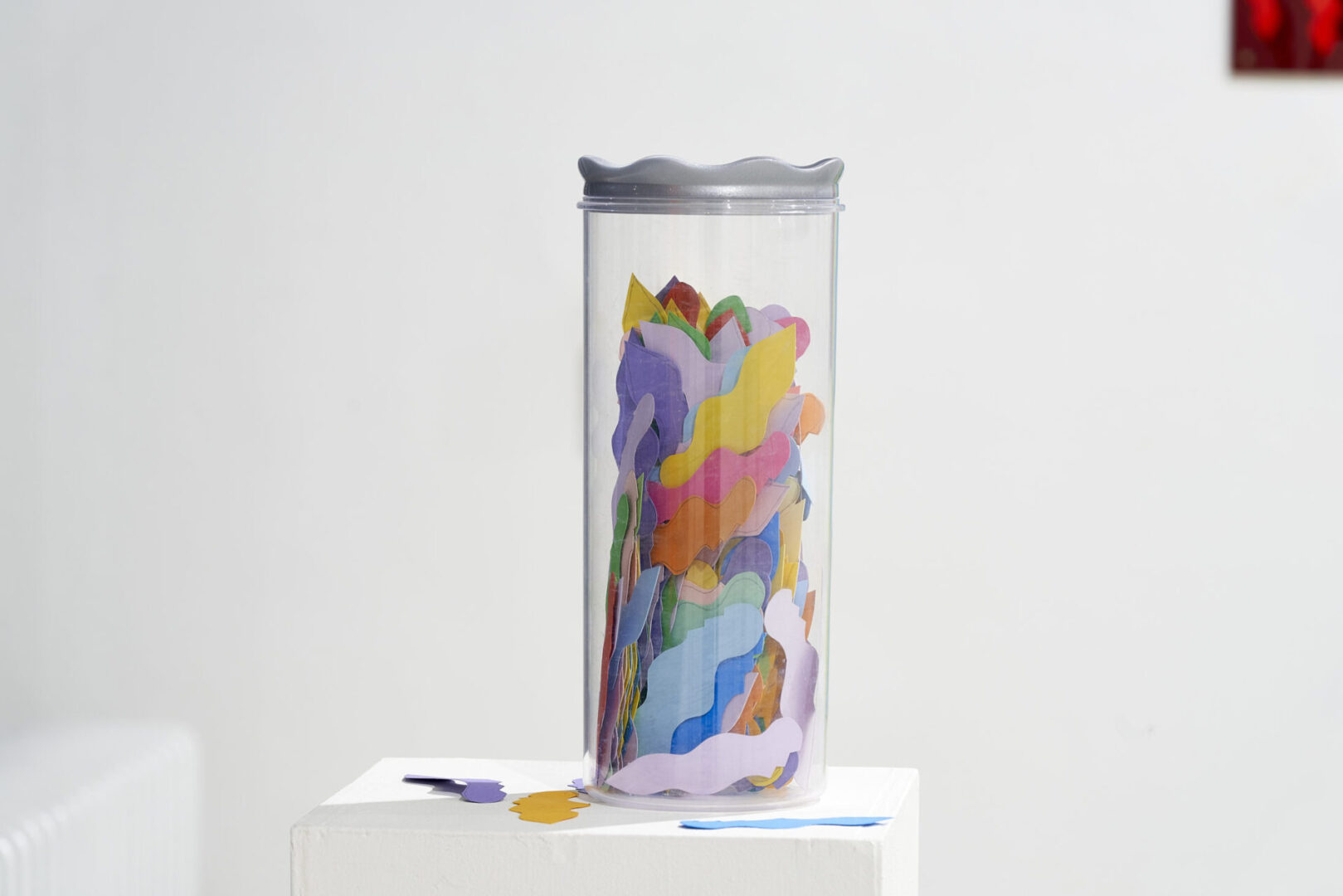 Catalog
Authors: Ans van Berkum (NL), Daniele Capra (IT), Paola Cordone (IT), Riccardo Caldura (IT) and Vincent Zedelius (NL)
Contents: The first part is dedicated to the exhibition with photos of the works displayed in the exhibition space and the second part is dedicated to the artists' path.
Curator: Luca Rezzolla
Edition: 250 copies
EN-IT-NL, 48 pages, ISBN code
ALTERNE VISIONI is >on sale at Eur 15.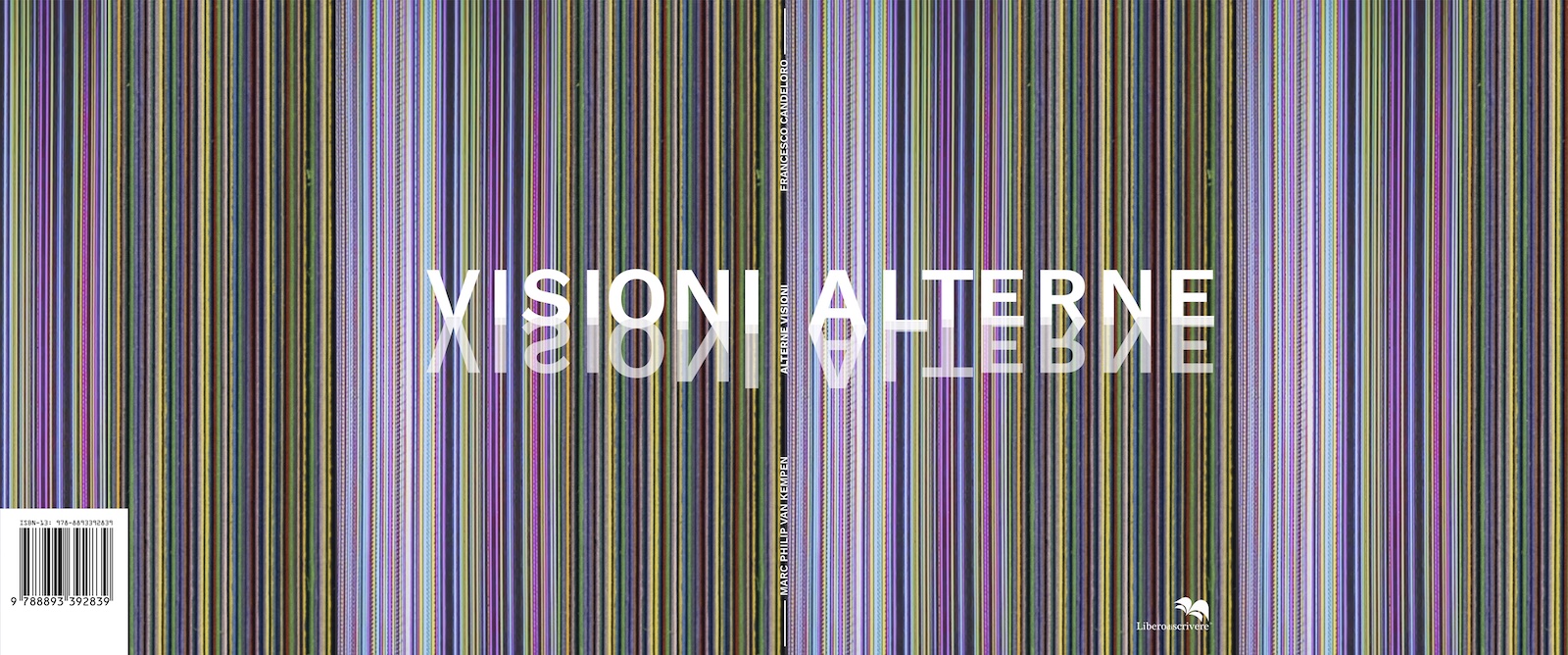 Marc Philip van Kempen's work
focuses on exploring the boundaries and frontiers of photography, new media and sculpture. Much of his work consists of translations and reconstructions of images he finds in our digital information culture.
He is particularly interested in representations that have a special relationship to the set of aesthetics and rules that determine how we look at something.
For the exhibition, the artist presents images originated from broken computer screens, photographed analogically and printed on silver bromide paper. Then the analog prints are colored with transparent oil paint in order to reproduce the colors of the broken screens as accurately as possible. Because of the complexity of the coloring, the translation of a light screen into a reflective image and the manual labor involved in the coloring, the works are an accumulation of translations, interpretations and imperfections. This blurs the boundaries between reproduction and original, between mechanical copy and handwork.
The result is a highly visual experience that moves back and forth between materiality and imagination, behind which lies a complex and intense creative process. Alongside existing and new images, Marc has also developed a new video work for ALTERNE VISIONI. In this work a minimalist soundtrack transforms the colorful pixelated abstractions of a broken laptop screen into a purely sensory experience. In this work a minimalist soundtrack transforms the colourful pixelated abstractions of a broken laptop screen into a purely sensory experience.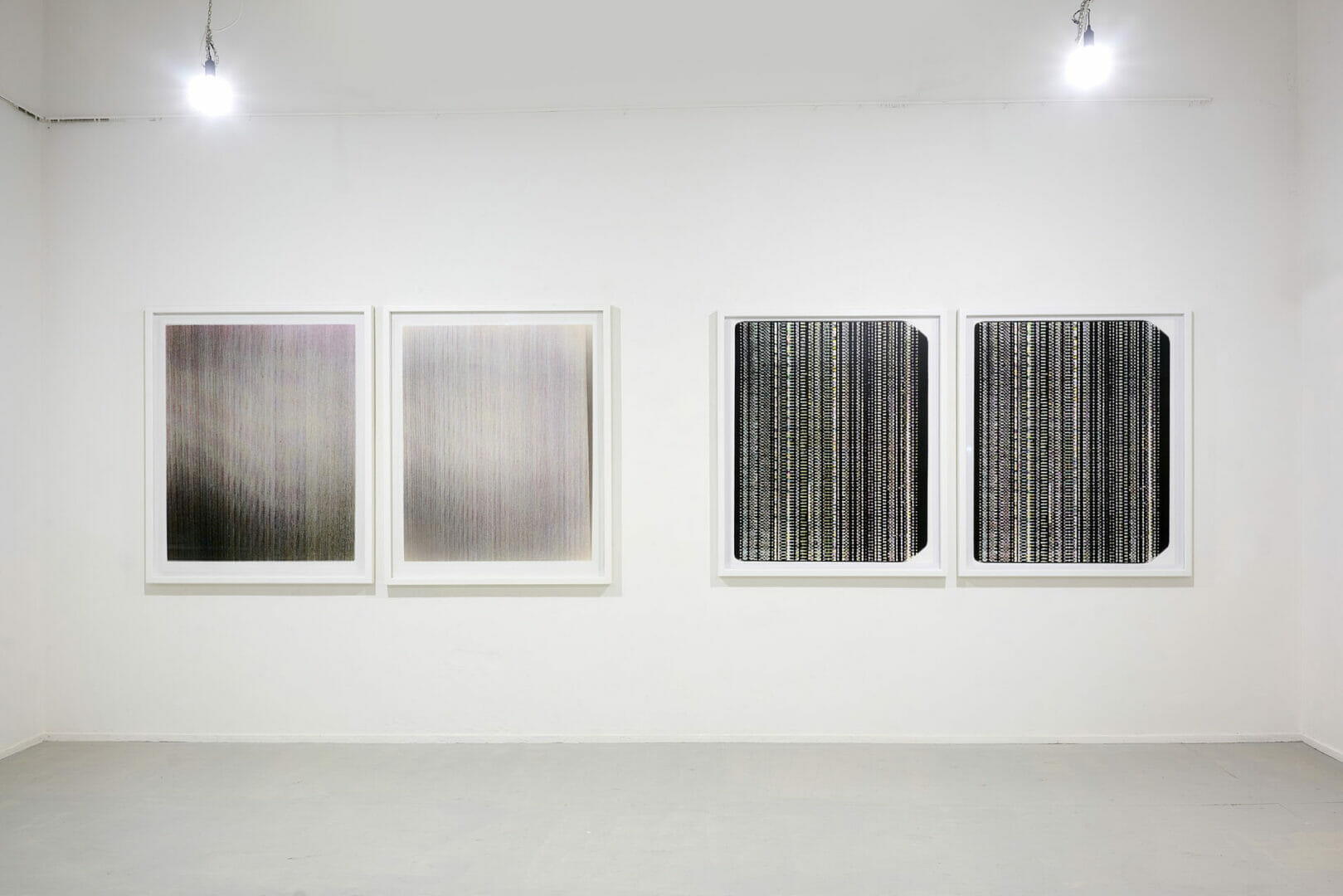 Photos Lorenzo Ceretta
Marc Philip van Kempen
(1979, NL) studied Fine Arts at the Gerrit Rietveld Academy and New Media & Film History at the University of Amsterdam. His work encompasses a variety of media, such as hand-painted photography, life-size handmade dioramas and video, and deals with the chaotic relationship between virtual images and their surroundings.
His work has been shown in various group and solo exhibitions, including Fries Museum (NL), Nest (NL), Hyeres Photo Festival (F), Cemeti Art House (ID), CB1 gallery (US), and Museum Huis Marseille (NL). He has curated both art exhibitions and experimental electronic music concerts, such as Après-Garde at Stillpoint, Berlin, and @asecretlocation at Miller, Berlin. Recently, he was one of the promoters of a new project space in Amsterdam, Industrieweg. Van Kempen lives and works in Amsterdam and exhibits internationally.

OPENING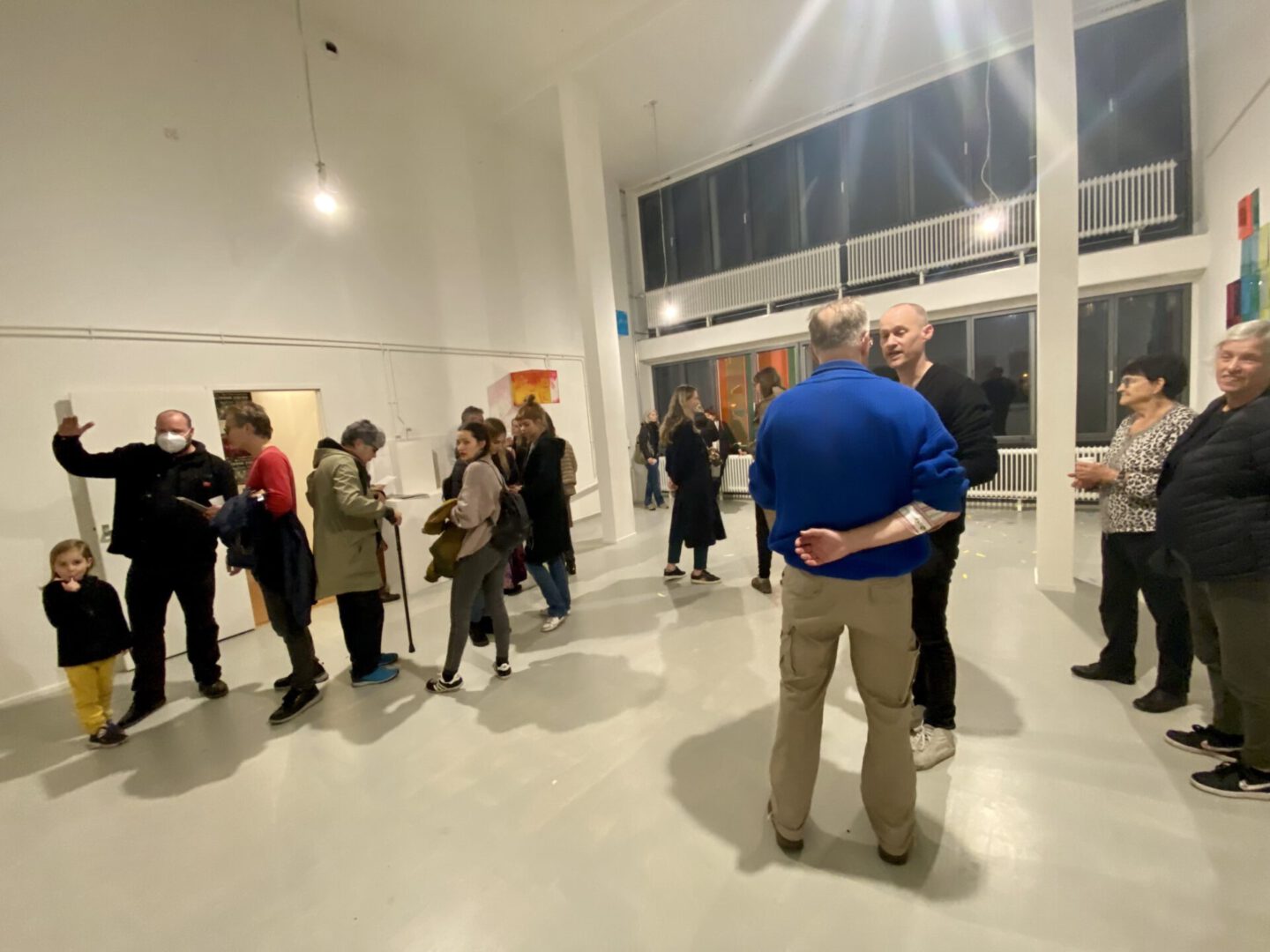 Photos Marshe Wyche and Luca Rezzolla