Shoot-ex: Photo exhibition in Amsterdam-Noord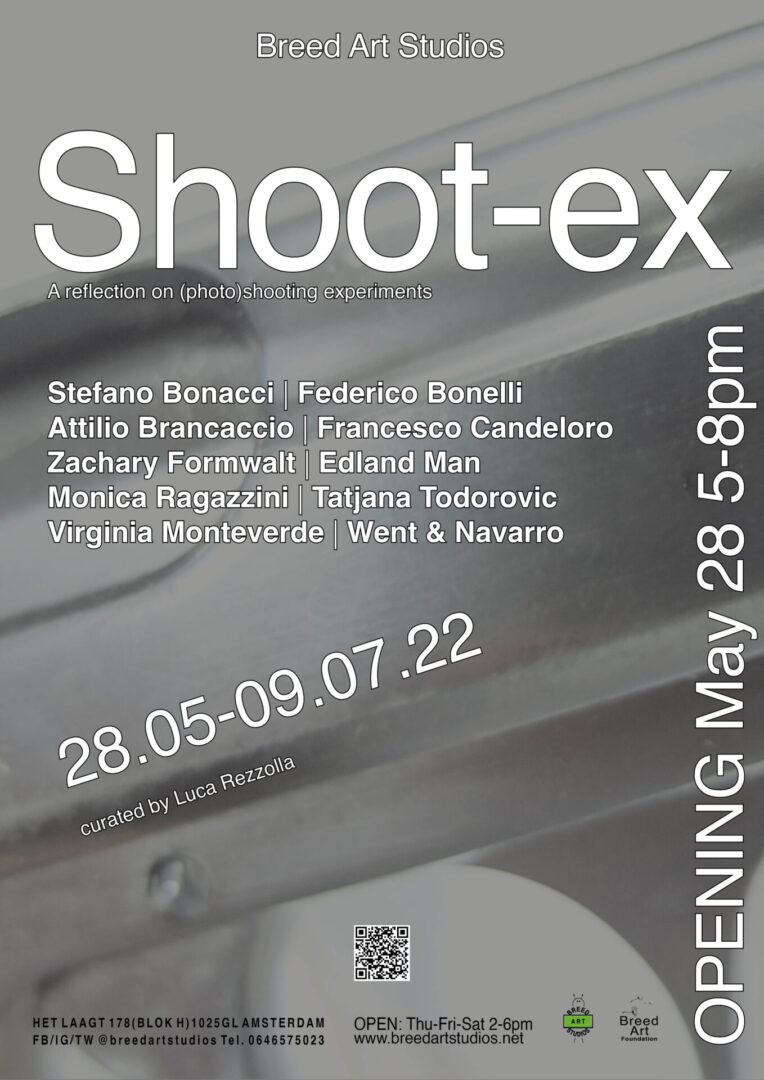 Breed Art Foundation presents:
Shoot-ex
A reflection on (photo)shooting experiments
28.05.-09.07.2022
The photo can be an instrument to capture reality, but what happens if we do not like what we see?
In a time where shootings become more and more usual in media communication worldwide, Shoot-ex is an exhibition focused on the unusual (photo)shootings, the experiments.
Ten international artists are invited to show old and new photo artworks, based on their curiosity to explore different techniques. 
Stefano Bonacci, Federico Bonelli, Attilio Brancaccio, Francesco Candeloro, Zachary Formwalt, Edland Man, Monica Ragazzini, Tatjana Todorovic, Virginia Monteverde, Went & Navarro
will fill
Breed Art Studios' 
white cube with their
(photo)shooting experiments
,
created using various processes, such as long exposure, overexposure, darkroom and digital manipulation.
The Opening
will take

place on

Saturday, May 28

at

Breed Art Studios,
Het Laagt 178, Amsterdam, from 5 pm

till

8 pm.
Shoot-ex, curated by Luca Rezzolla

, will be on display till

Saturday, July 9 2022,

with

opening hours

: Thu | Fri | Sat

2

pm-

6 pm