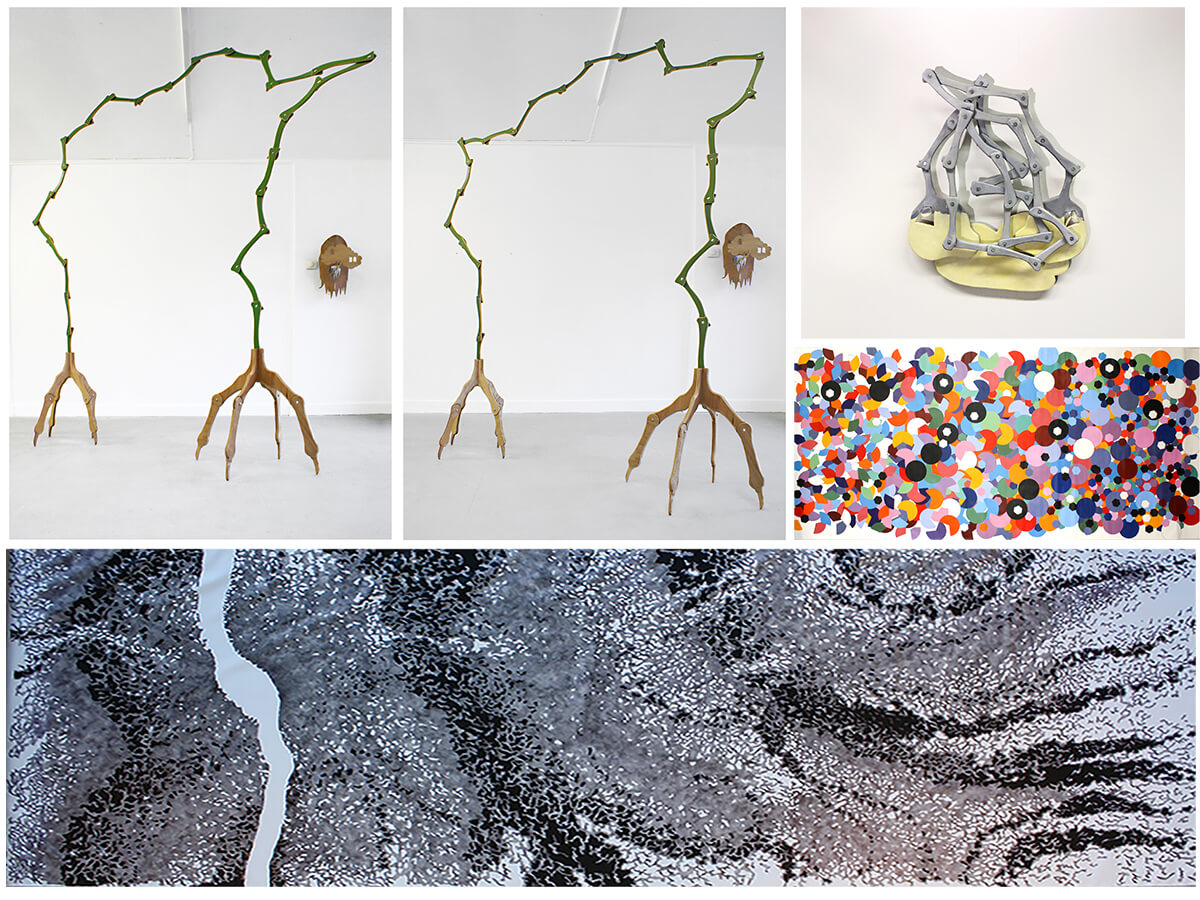 ARJEN LANCEL, JAN-WILLEM WOUTERS 
OPENING FRIDAY 12 MAY 5PM – 9PM
Panoptisme  (ned)
Houd overzicht, wees alziend.
De ruimte op monumentale wijze getekend en ingericht, treed men een nieuwe gecontroleerde dimensie binnen.
Jan Willem Wouters
Zijn enorme langgerekte tekeningen waar op een uitbundige bijna pathologische gecontroleerde wijze een ode aan de liefde en aan het leven wordt verklaard.
Arjen Lancel
Met zijn sculpturen tekent Lancel de wereld op paradoxale wijze. Het zijn mentale constructies waar de kracht van het ongrijpbare een belangrijke rol speelt.
Arjen Lancel is beeldend kunstenaar, curator en doet opdrachten voor de publieke ruimte. Vind meer op > www.arjenlancel.nl
Panoptism  (eng)
Keep an overview, be all-seeing.
The space drawn and arrananged in a monumental way, you wil step inside a new controlled dimension.
Jan Willem Wouters
His vast elongated drawings, in an exuberantly almost pathologically controlled manner, are declared an ode to love and to life.
Arjen Lancel
With his sculptures Lancel draws and signs the world in a paradoxical way. They are mental constructions where the power of the elusive plays an important role.
Arjen Lancel is artist and curator. Find more > www.arjenlancel.nl
@ 7PM performance by Jan-Willem Wouters Live Broadcast
Till SAT 27 MAY 2017
THU FRI SAT

1pm – 6pm

Opening