Opening

Group Exhibition

Friday 11th March 2016
17:00-20:00 hrs
With works of:
Boudewijn Ruckert
Mia Fiedeldij Dop
Karien Beijers
Rob Wagschal
Yvonne van Rooij
Mieke Vliegen
Astrid Van Dort
Jaap de Klerk
Ans de Vree
Toos Van Aken
Live Broadcast

"On the sink"
18:30-19:00 hrs

The exhibition will consist of one common wall,
individual presentations and a
group-performance during the opening.
Ans de Vree takes care of the catering.
Curator Pieter Kusters, Artless Foundation.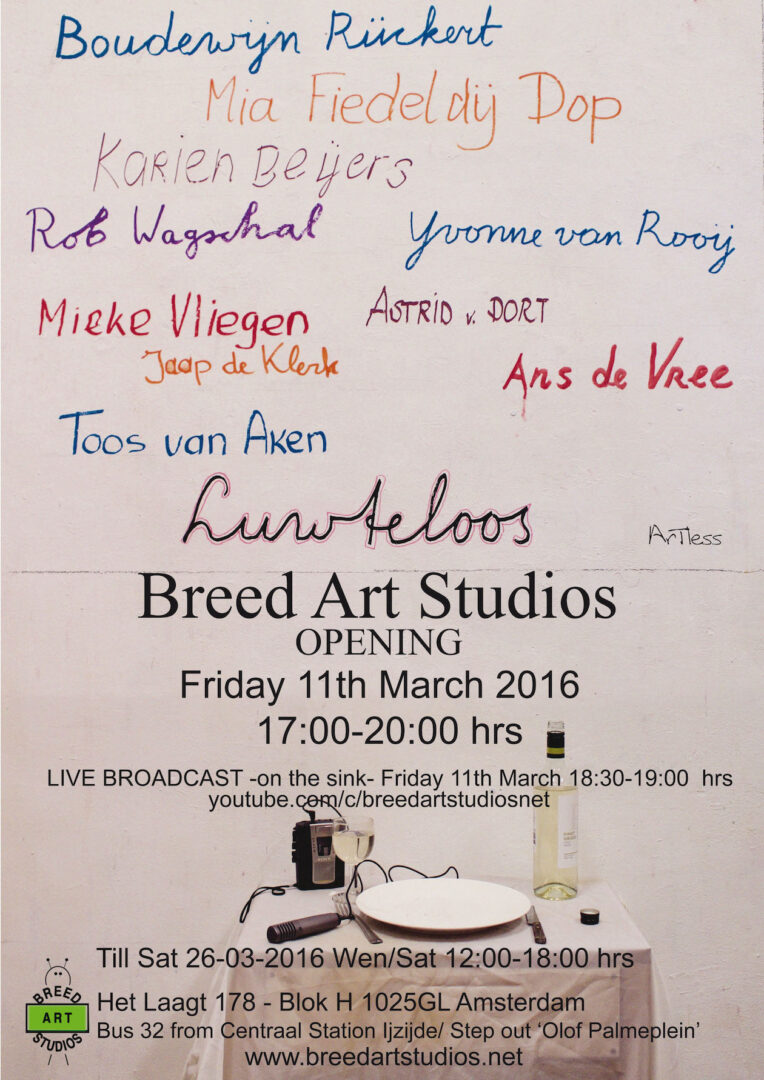 Till Sat 26-03-2016 Wed/Sat  12:00-18:00 hrs
De expo zal bestaan uit een gezamenlijke wand, vandaar uitwaaierend individuele presentaties
en een group-performance tijdens de opening.
Verzorgt Ans de Vree de catering.
Curator Pieter Kusters, Stichting Artless.