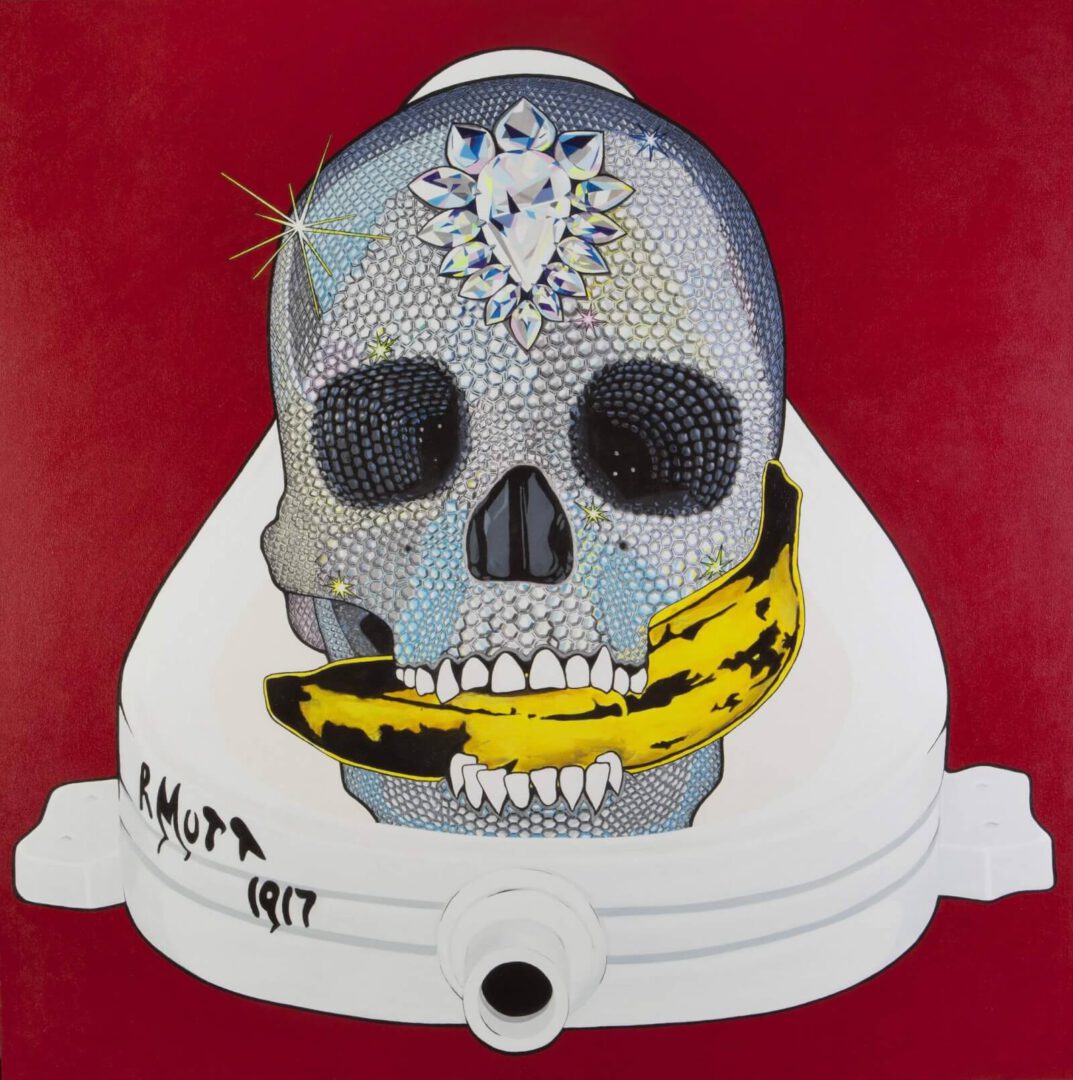 ALEXANDRE MADUREIRA


(

Portugal,  lives & works in Barcelona)
OPENING
Friday 6 May 17-20 hrs.
The Marriage
Marriage is a socially or ritually recognized union. Deepening into this, it could even be taken as a union between the artist´s work and the public, between the message and the receiver. Always, nonetheless, it is a fusion, an opening!
In Alexandre Madureira's work dwells the will to seduce through the interaction between the altered image of reality and the needs of people to change the relationship between signifier and meaning, between reference and linguistic sign, to confuse, to move, to allure. It is a symbolic and formal system that deals with issues occurring in common registers in which icons, knowledge and collective memory all condition us as cultural beings.
From the general to the individual, from the collective to the personal, these paintings are an imaginary space in which different types of knowledge, thoughts and feelings from different eras and times come together. In the same space, images from high, low and popular culture breathe together, never respecting any logical timeline, to create a new idea, be it poetic, ironic or critical of some current political or social event.
It is about creating a personal language that appropriates mass culture to show a mirror of our times using narrative and illustrative strategies to reveal something critical.
Alexandre Madureira is an observer who shows us the premise on which mass culture has begot the passivity of the masses. The masses are in fact masses of recipients, and there exist producers who delude or create illusions for them.
Het Huwelijk
Het huwelijk is een erkende sociale of rituele verbintenis. Verder gekeken zou het zelfs opgevat kunnen worden als een unie tussen de kunstenaar, zijn werk en het publiek, tussen de boodschapper en de ontvanger, het is altijd een fusie van beiden, een begin!
In de schilderijen van Madureira komen verschillende soorten kennis, gedachten en gevoelens uit verschillende tijdperken bij elkaar. In het zelfde schilderij, gebruikt hij beelden van hoge, lage en populaire cultuur. Hij houdt geen rekening met welke logische tijdlijn dan ook. Het gaat om poëtisch, ironisch of  kritisch te zijn ten aanzien van de huidige politieke of sociale gegevens en komt op deze manier tot een nieuw idee. Van het algemene naar het individuele, van het collectieve naar het persoonlijke.Het gaat om het creëren van een persoonlijke taal die de massacultuur zich toe eigent. Het houdt een spiegel voor van ons tijdperk, met behulp van narratieve en illustratieve strategieën laat hij een kritische visie zien.
Alexandre Madureira is een waarnemer die ons het uitgangspunt van de massacultuur toont, waarin de passiviteit van de massa schuilt.
Photos Attilio Brancaccio
Making of
Photos Luca Rezzolla
19:00hrs live video broadcast "On the sink"                                    

Hosted by Bülent Evren, camera Luca Rezzolla.
 Shootout
Till Sat 04-06-2016
Wen/Sat 12:00-18:00 hrs
Bus 32, Centraal station IJzijde, get off last stop Olof Palmeplein.