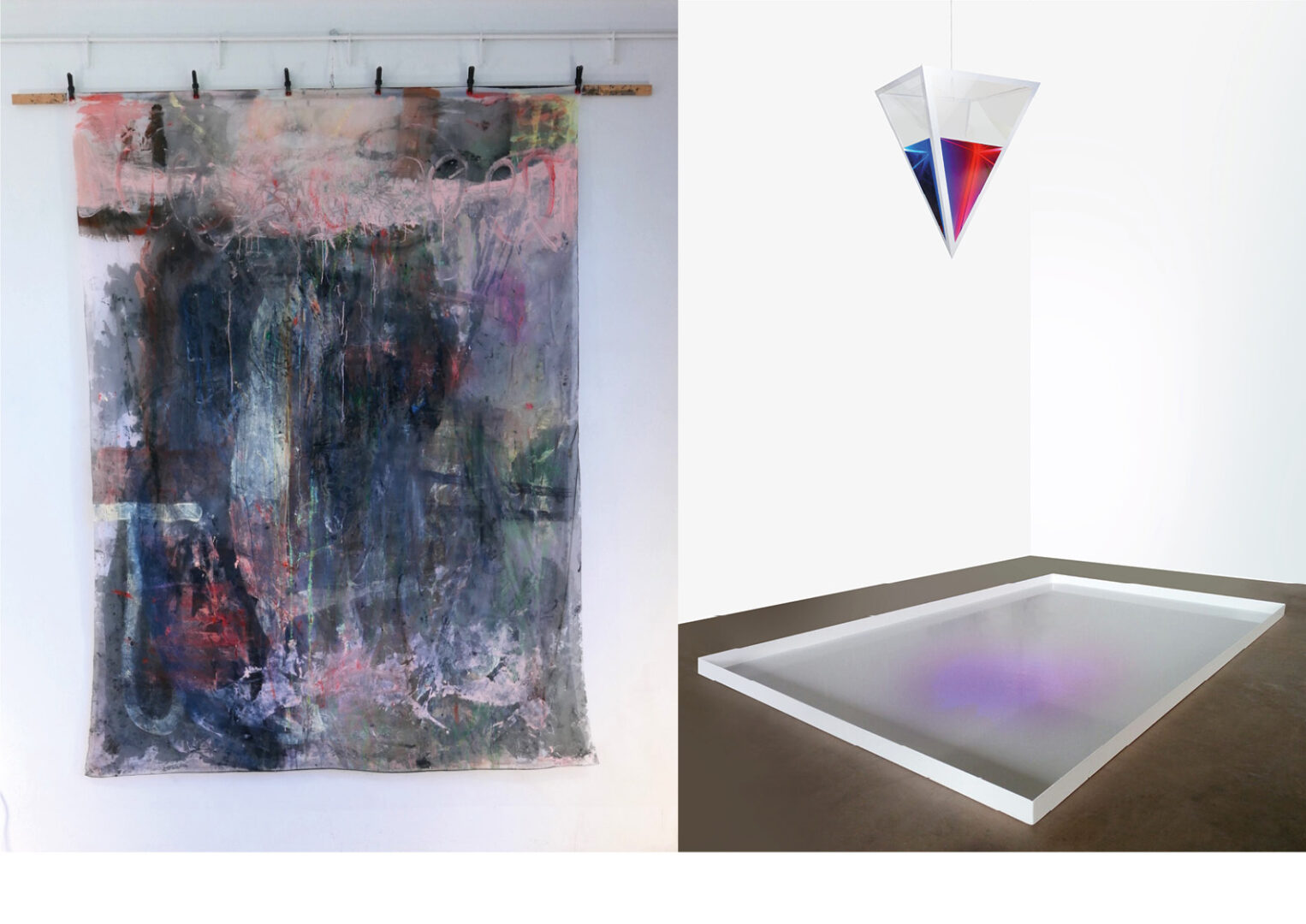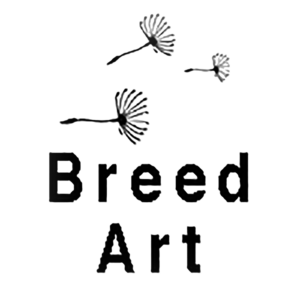 Breed Art Foundation presents: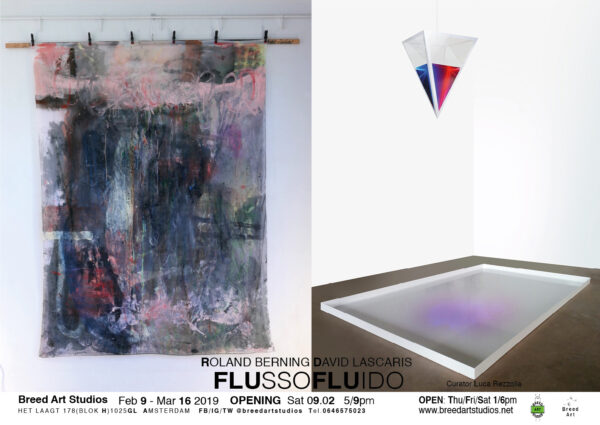 Feb 09 | Mar 16 2019
curated by Luca Rezzolla
Opening Exhibition
Saturday Februari 9  5/9 pm
Live Act by Roland Berning 7 pm
Breed Art Studios Het Laagt 178 BLOK H 1025 GL Amsterdam
Open

Thu – Fri – Sat 1/6 pm

FLUSSOFLUIDO
In FLUSSOFLUIDO (Fluid Flow) a flow of fluid colours and shapes emerges from the dialogue of two artists
who, while speaking different languages, manage to communicate around the concept of freedom in the context of space and time.
Roland Berning
lives and works in Amsterdam. In his last statement he defines himself as a visual artist who works from the perspective of painting. Large unpolished polyester fabrics become for him large 'Screens' where and with he can work. The surface is flexible, foldable and can also be used as a tool (brush, silk screen) to paint itself.
The paintings are stacks of events over time, not a sequence like in traditional multimedia screens, but a continuation in current events, immanent.
'I see painting as a modern discipline, as a place where, in full freedom, regardless of limitations and software dependency, one can respond to the challenges of contemporary artistic production.
The preservation of freedom for the sake of that freedom is, in my opinion, essential for the realisation of innovations, outside of all systems, and as such is relevant for artistic production.
While multimedia is in a twilight zone of manipulation and opacity, I try to show my "screens" as open terrain with full visibility of the processes. For me, painting can work as a domain of freedom within the discourse on modern media.
The use of pictorial elements is a strategy of freedom and not a representation of freedom. In fact, the content is "empty" to give space to freedom as a mentality. The works represent the product of the coupling of transparent resources and independent and free creative decisions.

Roland Berning Live Act
Young Italian architect, photographer, visionary and eclectic artist, David Lascaris
lives and works in Amsterdam. His research starts from the concept of space, as a physical and existential place and develops through the use of different media.
His 'Apneas' are boxes of plexiglas containing layers of underwater photographs printed on transparent acetate sheets.
The superimposition of the layers breaks down and blurs the image that seems to melt in a coloured liquid like inside an aquarium. The water blends, binds, links, licks and devours, it's a true adhesive that has the power to unite or change other elements. It is the primordial fluid from which differentiate and evolve, a symbolic element of rebirth and transformation. In 'Fluido di genere' (Fluid of gender) the box becomes an inverted pyramid divided in half and filled with pink liquid, on the one hand, and blue liquid, on the other, a metaphor of our preconceptions about gender identity.
The pyramid is suspended above an aluminium basin filled with water. From the tip of the pyramid the colour drips slowly producing unpredictable effects until emptying. What was previously perfectly defined and distinct becomes indeterminate and unexpected. The duality of antithetical concepts springs from the limitations imposed by the human vision that tends to define boundaries to explain a reality that is fluid.
Opening
Making of